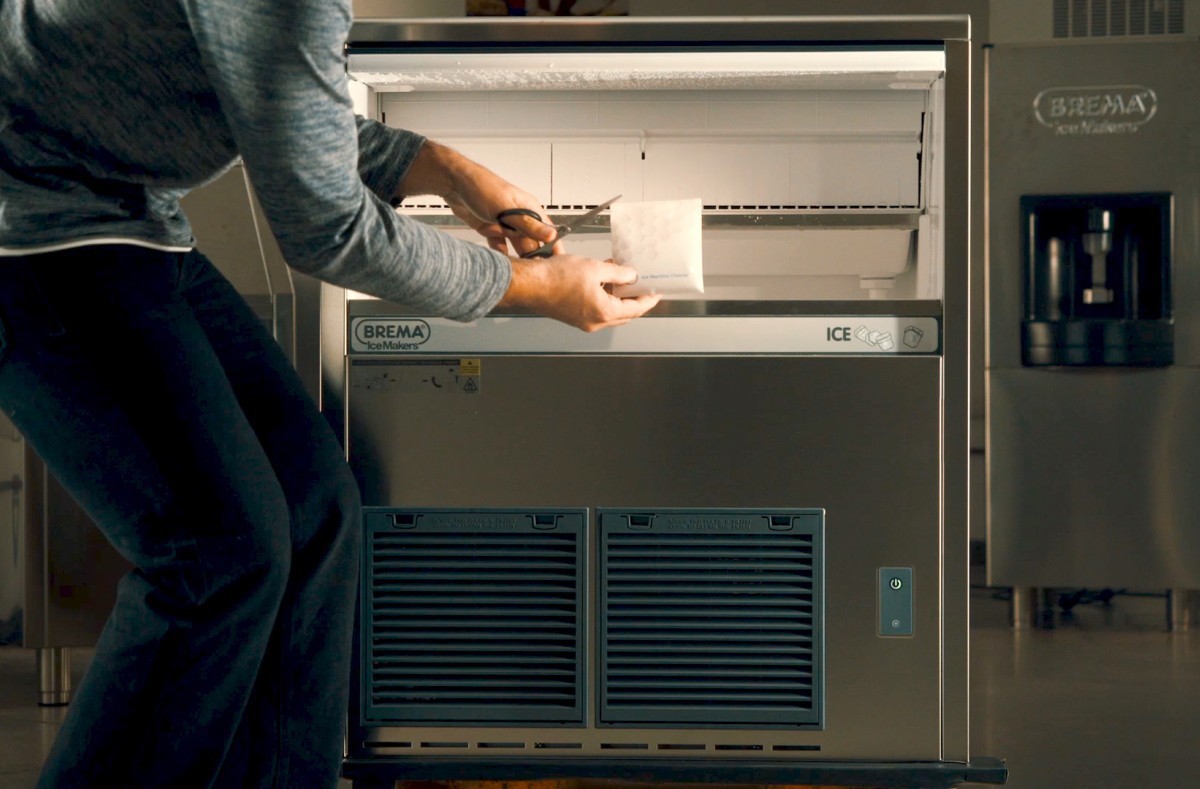 Ice Machine Cleaner: cleaning and sanitization

2 minutes to read Luca's point of view on cleaning and sanitizing
Regularly and effectively cleaning professional equipment in restaurants, hotels or even in patisseries is a fundamental element, too often neglected by operators in the Ho.Re.Ca. sector. Cleaning our machines requires a few simple steps, but also the correct knowledge, skills and tools. We repeat it often, for us at Brema Group #ICEISFOOD. Ice must be produced, stored and administered, like a food. It is necessary to comply with what the current legislation provides for the maximum protection of the consumer.

Today, consumers know much more about ice and water than ever before. Suffice it to say that in Italy alone there are over 170 thousand active public businesses populated by customers who are increasingly attentive to the quality and safety provided.

The ice-making machine requires constant cleaning and maintenance. Periodically, the manufacturer will be disassembled to be sanitized and sanitized: it is necessary to think about the disassembly of those parts of the machinery that are most at risk of contamination such as the ice discharge mouth, the lid, the collection container and all the details contained therein.

Brema Ice Machines can be easily cleaned without the use of tools or the intervention of technical personnel. This aspect, of great importance, is made possible thanks to the measures and engineering improvements implemented by the Bremen Innovation Center that guarantee the requirements of the NSF certification on all our products.

Greater accessibility and hygiene of the internal parts of the machine directly affects the quality of the ice produced and the duration of the life cycle of the machine itself.